| | |
| --- | --- |
| | Deck Remodeling |
MHIC #130222
DC # 410514000125


MEMBER:
Montgomery County
Builders Association




Chris Hambrecht

Design Studio 45, LLC
611 Brighton Knolls Drive
Brinklow, Maryland 20862
301-674-4798

Send Us

E-mail

Design Studio 45, LLC
Copyright 2013
All Rights Reserved



We are getting a lot of calls for deck remodeling. Decks have been a popular and inexpensive way of adding outdoor living space for decades. More often than not, they were basic (ugly) wooden platforms. And they don't age very well.

Today, people want more room, more function and a lot more architectural style. They are looking to add cooking areas, hot tubs, seating, shade, screened areas, curves, you name it—and we will make it happen.

Materials are available today that require minimal maintenance and last much longer.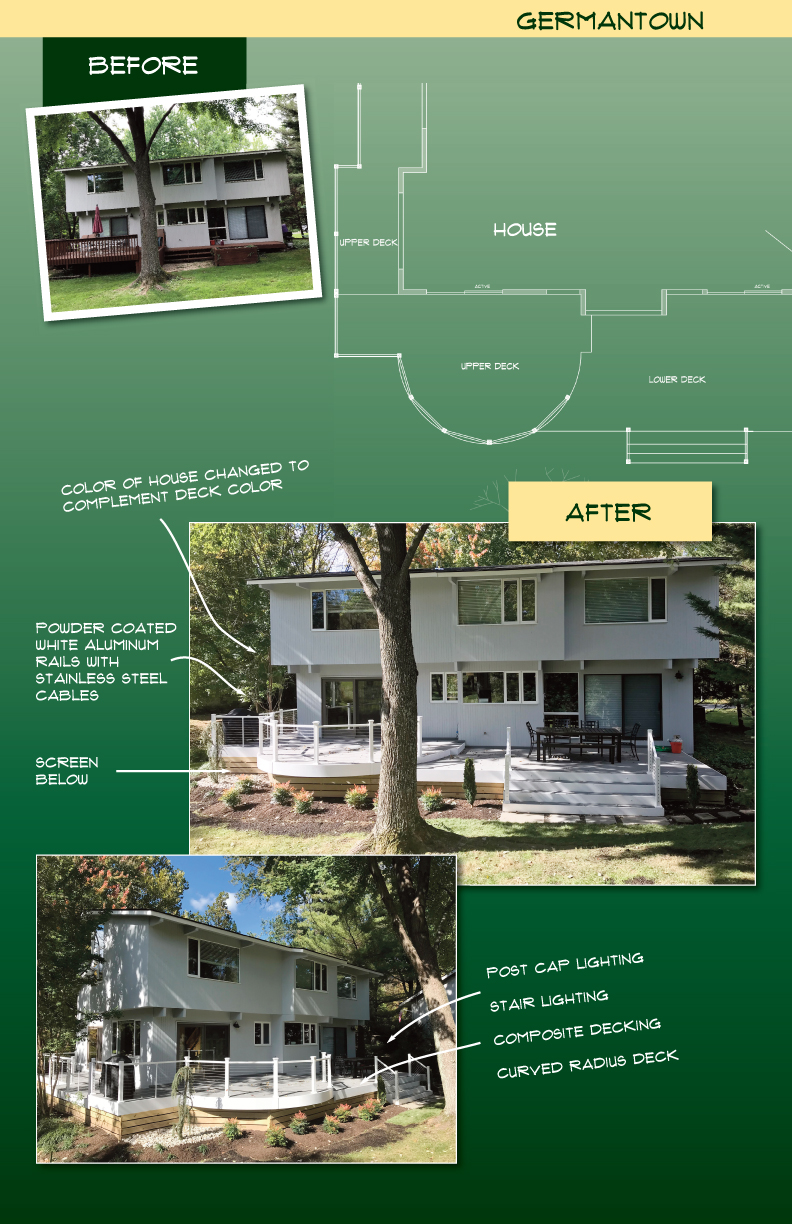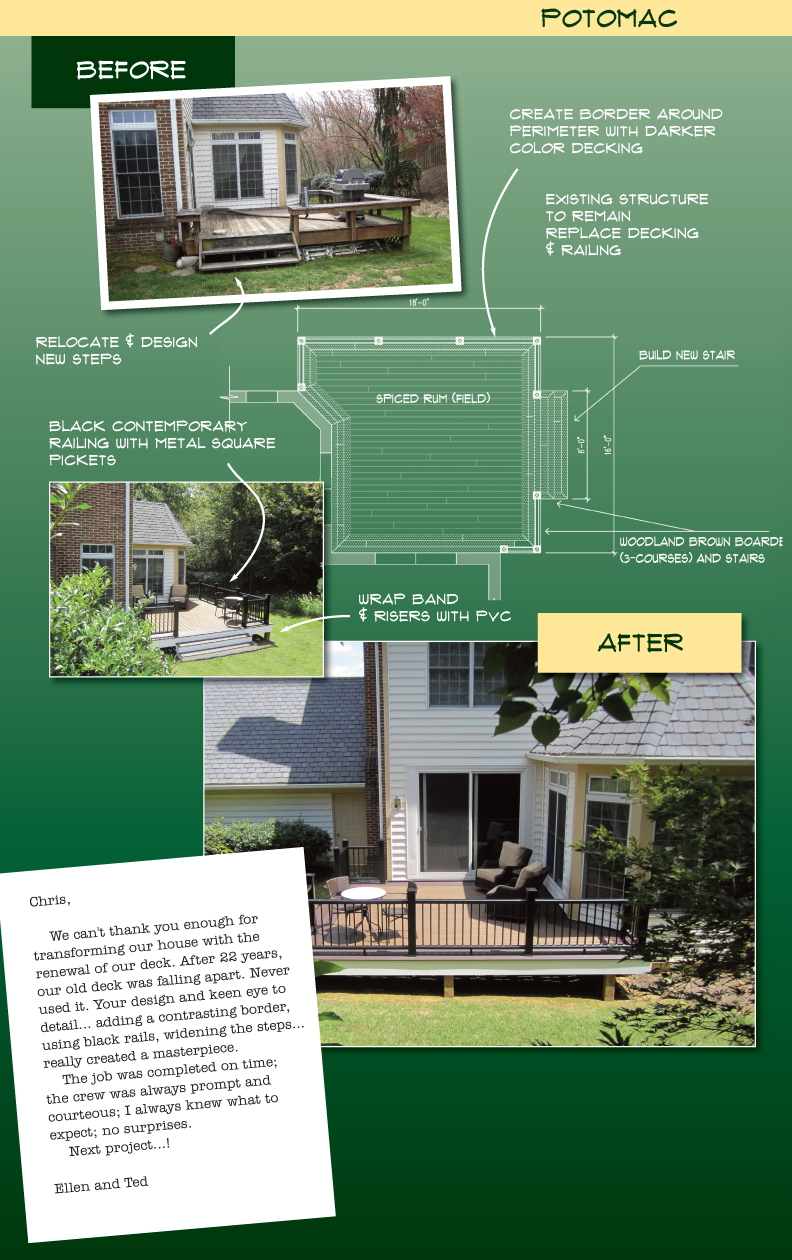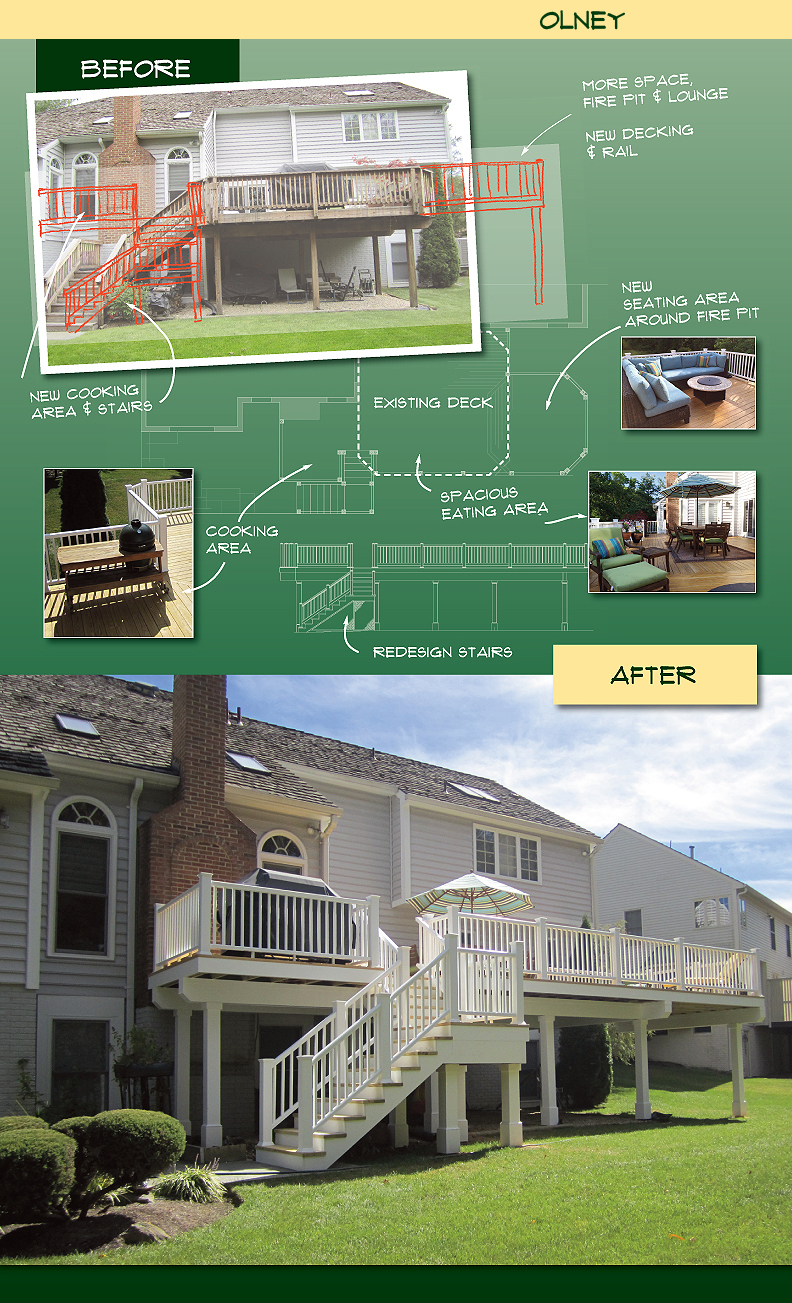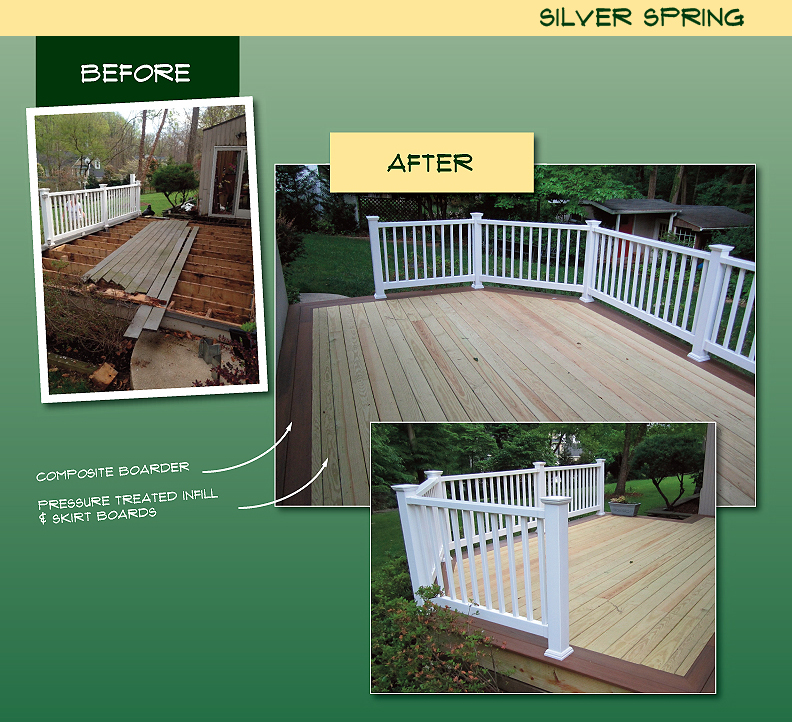 This deck was perfect for this family but needed some structural attention and a face lift" The budget would not accommodate composite decking so we got creative with a composite boarder and a pressure treated in-fill. Very nice.